Taking your SEO to the next level
Everyday, companies are ranking higher, faster, and more consistently by following a systematic effective plan.
With over 18 years of SEO we'll work with you to develop a full-featured powerful SEO plan suited to your business.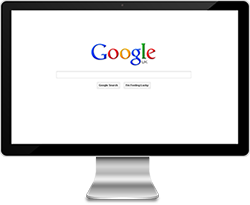 We've improved customer experiences, boosted search rankings, and maximized impact for businesses ranging from medical devices, b2b portals, financial institutions, government and public service websites, retail stores, service businesses, and entrepreneurial endeavors.
It all comes down to the basics: Knowing what your customers want, making that the center of your objective, getting the word out, and making those offerings massively accessible.  It is also a great opportunity to both tweak your brand for maximum effectiveness and present it in an impressive way engineered for maximum viewership.
When those 2 objectives are reached ( 1 – the right message, 2- made immediately ever-present to the customers that matter) search rankings can and will go through the roof.  Getting you there is what we do, because it's our passion.
Let's Have a Talk About Modern Search Engine Optimization.
What Really Makes SEO Effective
SEO is not magic. It's a practical well planned process that provides predictable results.
That's what we do at CustomerNerd: Create and help execute a plan as your partner for success that makes sense to you and for your business.
Internet and digital marketing is increasingly critical to all businesses. It's a relatively small investment, relative to the dividends which can and will be huge when done right.
Why You Should 'Level-Up' Your SEO
Nearly all phones are smartphones now and are used by just about everyone to identify and research your industry. So making your optimal presence ubiquitous to all phones will be a key factor in your business' marketing success.
Our job at CustomerNerd is to help you adapt to this every changing reality to grow your business in this increasingly digital age.
What Does Any of This Really Mean for Your Business?
It means all of your potential consumers are walking around with incredibly powerful computers in their hands and pockets. More than ever, there is an immediacy to their lives. They have the ability to make decisions, contact, locate and interact with businesses in real time like never before.
Mere years ago smartphones were the exclusive domain of the elite. Today, smartphones account for nearly all mobile phones.
In fact, a modern phone is nothing more than application on the portable computers we carry in our pockets. There are even more mobile devices on Earth than people.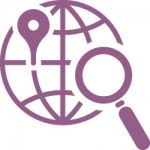 Local
Google understands where you are located when you issue a search; those results are relevant to you based on your physical location. A search in Palm Beach, Florida will deliver vastly different results for the same term than a search issued in Salt Lake City, Utah. The localization trend is growing and it's an important feature for search engines because it's an important feature to human beings.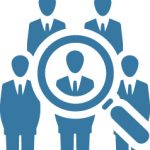 Personalized
The key to search results is personalization. Search engines now deliver results based on your activity in search, social and online. Gone are the days of "dominating search results" and a static notion of ranking #1. Admittedly, they are not gone but personalization is changing the way you see your world from search engine results. Adapting to the changes in personalized search means connecting with your consumers, fans, and advocates.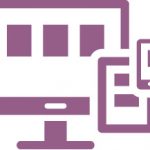 Mobile
The world is going mobile. Whether it's a tablet, smartphone, or wearable computer, the days of the desktop dominating a relatively small captive audience are gone. Being prepared for the mobile shift means your search strategy needs to take this consumer behavior into account. Your customers are on the road, looking for you when they are able to visit your location. If they can find your easily via their mobile device, you've opened up some obvious (and incredible) opportunities.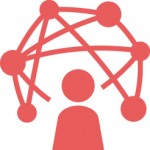 Semantic
The Semantic Web. Often misunderstood and often explained incorrectly. You see the semantic web every day likely without realizing that you're doing so. The semantic web is the display of information that is not described with the typical text reference to it. The semantic web is all about giving a search result "meaning". For example, when I Google Leonardo Da Vinci, the results point to all of the contexts and ways that someone may want to learn about that historic figure. Gone are the days of the single webpage about Leonardo Da Vinci.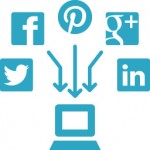 Social
Our social networks are more than just a list of people we are connected to on a website. They reflect our real-world relationships within the context of life. Quite simply, the social web makes us individuals in the center of our own solar system. Search is embracing that and delivering results which are meaningful to us (individually) as people. Integrating social signals into your search strategy is something we need to consider very seriously.
SEO Plans and Pricing for All Types of Businesses
There is no "one size fits all" silver bullet when it comes to creating your search engine optimization plan. We've created some package plans to give you a starting point when considering your needs.
| | Starter | Grow | Enterprise |
| --- | --- | --- | --- |
| Monthly | $300 | $900 | Contact Us |
| Detail | You want to understand what it will take to increase your online visibility. We'll give you everything you need to be found, giving your potential customers a chance to discover your business. | You're good and it shows. Now it's time to spread the word. We'll get you tuned up and out of the gates with a content, social, local and video marketing plan. | You run an e-commerce site, online tools for your clients, and generally awesome online wizardry. We'll give you the team, experience, knowledge and optimization experience to increase your leads and your sales. |
| Visitor Analytics | Who's visiting, what they're viewing, how they got there | Who's visiting, what they're viewing, how they got there | Who's visiting, what they're viewing, how they got there |
| Integrations | Hubspot, Yoast, and Mailchimp | Contact Us | Contact Us. The sky's the limit. |
| Keyword & Market Research | | | |
| Content Strategy | | | |
| Promotional Strategy | | | |
| Reporting & Analysis | | | |
| Promotional Execution | | | |
| Content Execution | | | |
| Local SEO | | | |
| Social Optimization | | | |
| Conversion Optimization | | | |
| Case Study & Whitepaper Strategy | | | |